The best time to visit Arunachal Pradesh is from October to March. Here we have listed the bests from Arunachal Pradesh Tourism and also enlisted the best packages for respective tourist circuits under Arunachal Tourism.
---
Arunachal Pradesh Tourism:  Arunachal Pradesh borders the states of Assam and Nagaland to the south, and shares international borders with Bhutan in the west, Myanmar in the east and China in the north. According to a Hindu mythological legend, Arunachal Pradesh was the place where sage Parshuram washed away his sin.
Arunachal Pradesh Tourism: Best time to visit Arunachal Pradesh
Arunachal Pradesh receives heavy rainfall from May to September which makes these months very much unsuitable for tourism. The best time to visit Arunachal Pradesh would be October to March.
Arunachal Pradesh Tourism: Tourist Destinations in Arunachal
Tawang– Situated at at an elevation of 3048 mt. in northwestern part of Arunachal Pradesh, Tawang is home to the second largest and oldest Monastery in Asia. The monastery is three stories high and is enclosed by a 282 mt. long compound wall. There are many other places of interest like Sela Pass, Jang Waterfalls, PTSO Lake etc.
Ziro– A town in Lower Subansiri district, it is home to the Apatani tribe. Ziro is famous for gentle pine clad hills and rice fields it also hosts the popular Ziro Music Festival in September every year. Ziro is also included as in India's Tentative List for UNESCO's World Heritage Site.
Mechuka is a small town nestled at 1829 mt. in West Siang District. Menchukha is situated in a forested valley, surrounded by pine trees and thorn bushes with the river Yargyapchu flowing through the valley.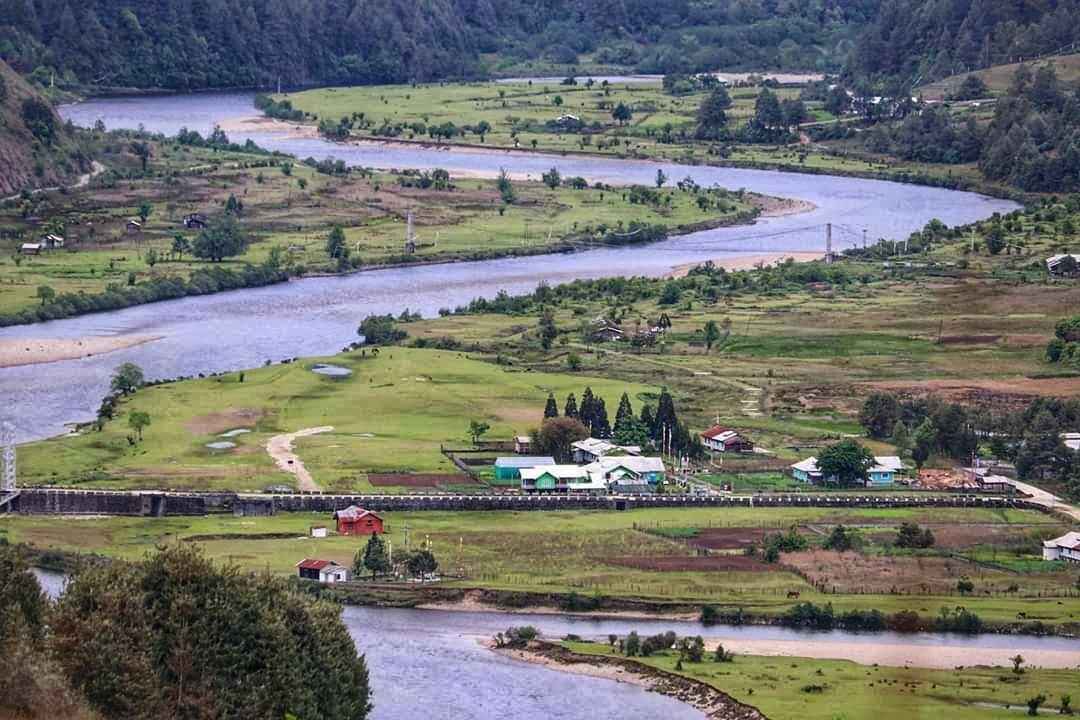 Pasighat– Is the oldest town of Arunachal Pradesh founded in 1911 A.D. by the British. The Brahmaputra emerges from the foothills of Pasighat under the name of Dihang or Siang.
Bomdila- Located in West Kameng region of Arunachal, Bomdila is a remote town which gives unique view of both culture and tradition of Arunachal.
Aalo- Aalo also known as Orange town because of its numerours orange orchards is a perfect place to spend your holidays in Arunachal.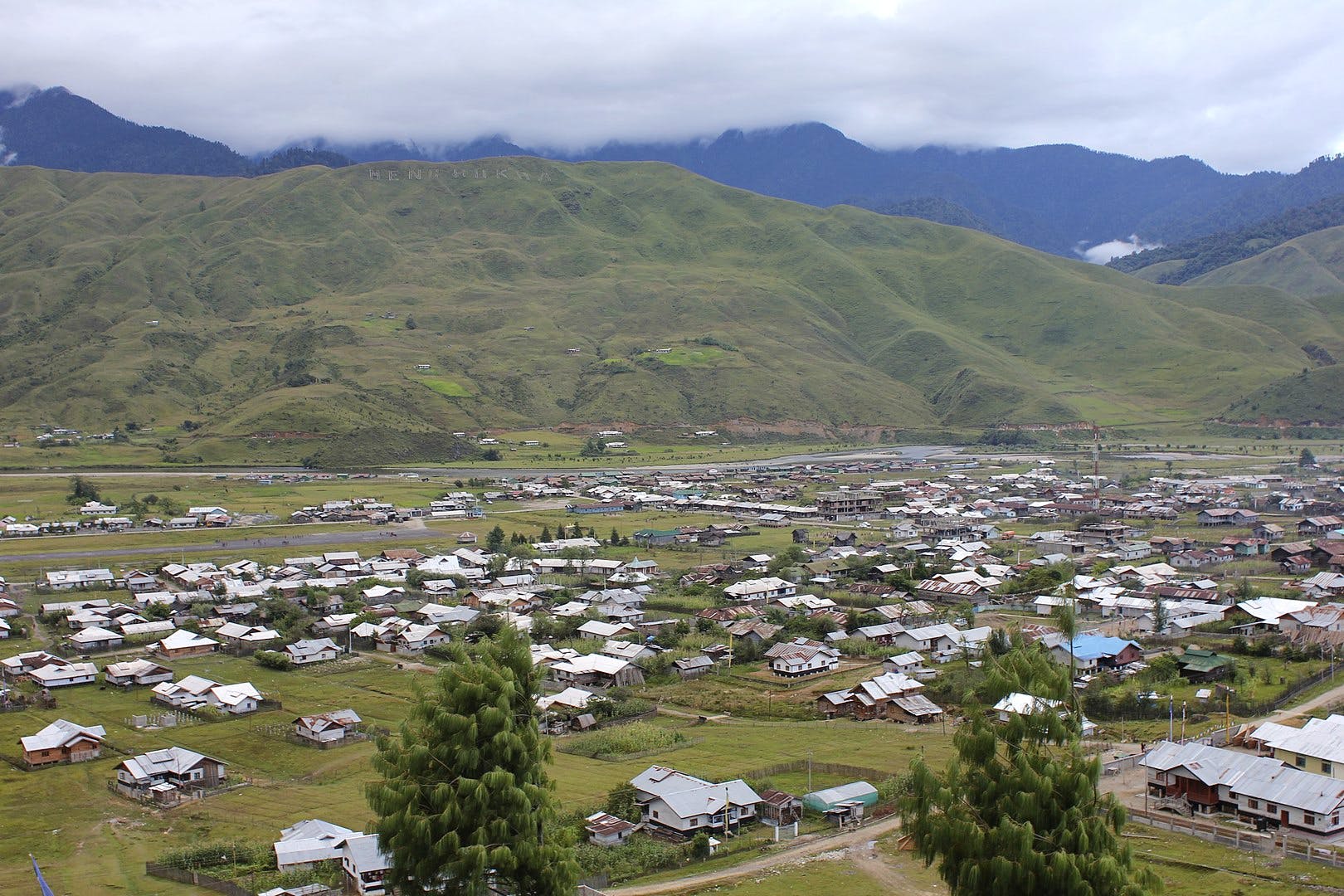 Itanagar- The capital city Itanagar is nestled amidst two hills. It is known for its lively festivals, rich fauna and flora and several historical and archaeological sites. With stunning landscape and variety of places to explore, Itanagar surely is one of the best places to visit in Andhra Pradesh.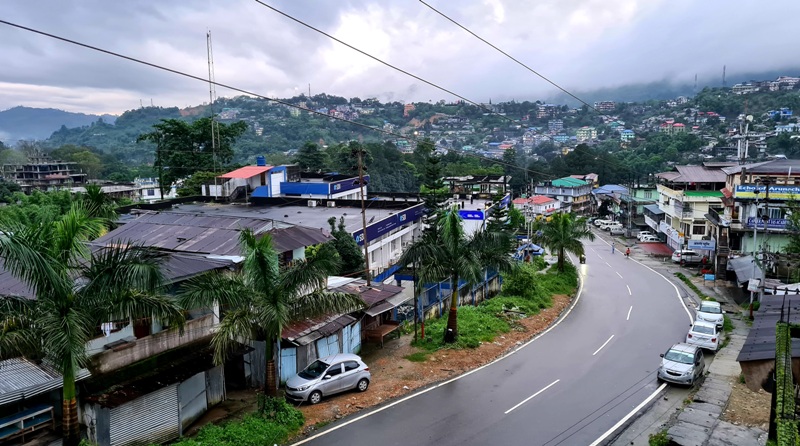 Daparijo- Daparijo is a small town located beside the river Subansiri. The town is majorly popular for its bamboo forests, rice paddy fields, and soothing waterfalls.
Yingkong- Nestled along the shores of the beautiful Siang River, Yingkiong sits as the headquarters of the Upper Siang District in Arunachal Pradesh and calls for countless nature lovers and adventure seekers from across the nation and several parts of the world. 
Tuting- Tuting is a small Panchayat town at a distance of 270 kilometres north of Yingkiong in Upper Siang district in the north-eastern state of Arunachal Pradesh, India.
Palin- Palin is a small hill station town and the headquarter of Kra Daadi district in Arunachal Pradesh. It is inhabited by Nyishi tribe of Arunachal Pradesh.
Nyapin- Nyapin is beautiful hill stations worth visiting for enjoying high mountains and colourful tradition and culture of the Nyishi community of Kurung Kumey district.
Tahila- Tahila is located on the hill slopes by the side of the Subansiri River. Adventure seekers relish the drive from Daporijo, the district headquarters of upper Subansiri to Nacho along the Subansiri. This place with its natural settings is great for white water sports and other adventure activities.
Bhalukpong- Bhalukpong is situated on the banks of Kameng River in the foothills of Himalayas. The place exhibits an unmatched level of scenic beauty.